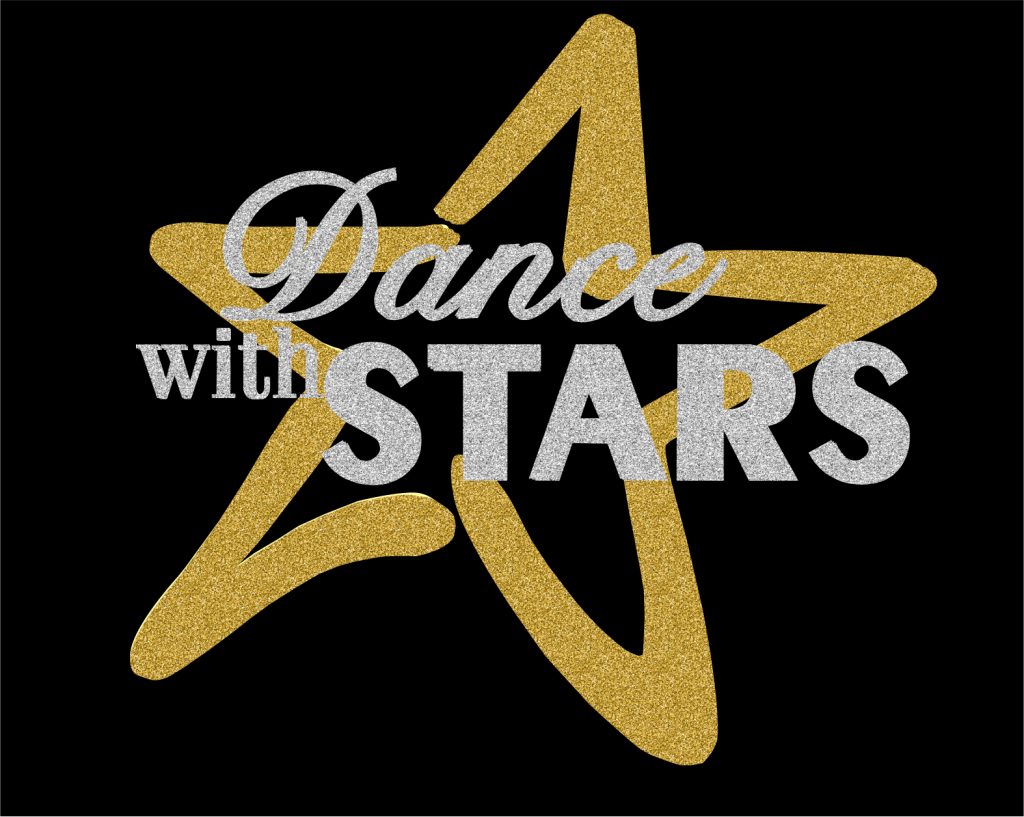 ♦ Studio Policies ♦
Registration/Tuition:
The Registration Form must be signed prior to taking any classes or participating in any activities of Dance With Stars-Junior Academy along with ASSUMPTION OF RISK, PHOTO/MEDICAL RELEASE AND RELEASE/WAIVER OF LIABILITY Form. There is a Registration fee of $75.00 per person that is due at registration. If the student is inactive for more than 3 consecutive months, student must pay $75.00 registration fee again. Tuition is not adjusted because of unattended lessons. There are no refunds or reduction in tuition for missed class. Students can make up missed classes by themselves during regular business hours whenever a dance floor is available. All tuition, private lesson packages and registration fees are non-refundable. A $35.00 fee will be charged on all returned checks. All monthly payments are due by the 3rd of each month. There is a $35.00 fee for payments received after the 3rd of each month.
Monthly Contract holders:
If at any time during your contract your children plan on being absent for up to 2 months (30 days minimum) you are required to give a 2 week notice to the DWS staff in order to avoid charges. In this case, you will need to request an "Extended Leave form" from the Studio.
In case we do not receive a properly timed signed form, the last month deposit will be used as payment for the "absent month". A new registration fee may be applied when you return.
General Rules & In-Studio Policies:
NO food, chewing gum or drinks anywhere in the Studio (Water in sport bottles is allowed).
NO dirty or any street shoes on the dance flooring, just special dance shoes (according to the dance style) or changing tennis shoes (for Hip-Hop/Workout classes).  NO dirty shoes anywhere in the Studio.
NO toys, as slimes, clay, play-doh or any kind, that could damage the property or be dangerous for the kids.
NO smoking anywhere at the studio.
Students and Guests are NOT allowed to step on the balcony without Staff member permission and  supervision.
NO Juniors (Students or Guests) are allowed to use elevator without Parents or Staff  members.
Please, be respectful to the property, to the Staff and to all Members and Guests.
Dance With Stars-Junior Academy reserves the right to bar any Student from entering a class or to remove any Student from a class due to disorderly conduct/disruptive behavior or for any other reason determined by management as unsuitable behavior.
There will be times when the Teachers will employ hands-on adjusting corrections to the Students.
DWS classes are subject to cancellation or change of time or location based on Management  discretion.
For your Child's benefit and ability to focus for the whole class time, Parents and Guests are not allowed to be present during class time. Parents and families are more than welcome to watch their student through the class wall window or during open-for public practices that will be announced before hand by the coaches. Parents with children under 6 years of age are allowed to be present only with Coaches'  approval.
Staff, Students (in the order) have a major priority in using Studio Bathrooms- this will prevent any delays in class times. Parents and other guests may use if there is no needs for mentioned above.
Make sure when you or your student go home, they take their shoes and outfits home. This will prevent any losses and confusion among students.
If you or your child are disruptive to the class at any time, our coaches reserve the right to sit your child out or send you and your child home. No refund will be issued for that class.
Any Students/Guardians who show up under the influence will be sent home immediately with no refund.
Mandatory Uniform & Student Dress Code*:
(*All kinds of branded DWS uniform models and dance shoes are available to purchase at the studio).
NO MULTYCOLOR Tights, Socks, Skirts, Shorts, Leotards, T-Shirts, Hoodies, etc*;
BLACK Tights, Socks, Skirts, Shorts, Leotards, Practice Dresses, T-Shirts, Pants- for girls and boys;
TAN Latin Shoes for the girls (Ballroom & Latin Classes)
    (Block heel- up to 11y.o.; High heel- 12y.o.+);
BLACK Latin Shoes for the boys (Ballroom & Latin Classes);
NUDE/BLACK Ballet Shoes for Ballet, Teddy Bears, Belly Dance Classes;
NUDE/BLACK Jazz Shoes for Jazz/Modern Classes;
TENNIS SHOES for Hip-Hop, Zumba Classes (BLACK or WHITE);
SOCKS for Pilates Classes (BLACK or WHITE);
*Leopard/Cheetah/Gold print is allowed for DWS branded uniform ONLY . In case of using other brands of uniform, it should be BLACK ONLY and match to DWS branded model styles;
DWS branded uniform is optional, but will be required for the future performances;
HAIR MUST BE pulled back away from the face to a tight bun;
     boys hair must be groomed;
ALL KIND OF SHOES MUST BE CHANGING SHOES, NOT A STREET WEAR!
     (If any student has been noticed wearing street or dirty shoes, the teacher will request to take shoes off or will NOT allow to participate the class);
General look MUST BE groomed well, according to general dance rules.
Liabilities:
It is not the responsibility of the instructor or studio for loss of, or damage to, materials or items left in the studio, dressing room, or other areas of the building. Please refer to ASSUMPTION OF RISK, PHOTO/MEDICAL RELEASE AND RELEASE/WAIVER OF LIABILITY form for more information.
Medical Insurance:
Dance With Stars- Junior Academy does not carry medical insurance for its students. It is required that all dance students be covered by their own insurance policies and if injury occurs it is understood that the students own policy is your source of reimbursement. ASSUMPTION OF RISK, PHOTO/MEDICAL RELEASE AND RELEASE/WAIVER OF LIABILITY must be signed before a student can dance at the studio.
Photo/Video:
Filming and/or photography of any sort are not permitted at any time in any dance class or lobby without manager's permission. The school is hereby granted permission to take photographs/videos of the students to use in brochures, web sites, posters, advertisements and other promotional materials the school creates. Permission is also hereby granted for the school to copyright such photographs in its name.
Cancellation Policy:
Students canceling a private lesson less than 24 hours before the scheduled time of the lessons are responsible for the full lesson fee.
Class Duration/Practice:
Private/Group lessons are 45 minutes.
Refund Policy:
There are no refunds on Private Lessons, Group Class tuition or any Specials. All sales are Final.
Disclosure of Personal Information:
All student information obtained by Dance With Stars- Junior, it's employees, contractors, owners and agents is stored in our database and will not be shared with any third parties.
We may use your personal information to send you periodic communications by e-mail and regular mail to keep you up to date on current events at Dance With Stars- Junior Academy and new programs, products or other opportunities that we may offer.
We do not sell any personal information to any third parties. Except for the very limited purposes discussed in this paragraph, we also will not share any of your personal information with third parties.
We may sometimes use other businesses to perform certain services for us, such as processing credit card payments, delivering our merchandise, sending postal mail and providing marketing
assistance and data analysis. We may provide personal information to those businesses when that information is necessary for them to complete a requested transaction or otherwise perform their duties.
Those businesses will not be permitted to use your information for any purposes other than to perform their services for Dance With Stars- Junior Academy.
We do reserve the right to disclose visitor information in special cases when we have reason to believe that disclosing this information is necessary to identify, contact or bring legal action against someone who may be causing injury to or interfering with (either intentionally or unintentionally) our rights or property, other visitors, or anyone else that could be harmed by those activities. This includes our right to exchange information with other organizations in order to protect against fraud and to reduce credit risk. We also reserve the right to disclose visitor information when we believe in good faith that the law requires it. Customer information is generally one of the business assets involved in the sale of a business. In the event that Dance With Stars- Junior Academy or all of its assets were acquired, customer information would be one of the transferred assets.